Europe 2014
After taking Becca and her parents to the UK and leaving Kevin at home with his cousin, Kevin decided that he wanted to go to London, see Big Ben, and go on the London Eye. Since he has been talking about the Eiffle Tower since he was 2, it seemed that perhaps a London/Paris trip wold be in order over his Spring Break. Fortunately, Jamie was on Spring Break at the same time and was able to come along.
I used points and miles to cover airfare and hotels but had problems get flights for four. So we ended up flying to Ottawa, staying most of the day, and then flying to London. On the way back, we stopped in Berlin for a couple of days and managed to meet up with Anneke. However, Jamie and Becca flew back through Chicago, while Kevin and I flew back through New York.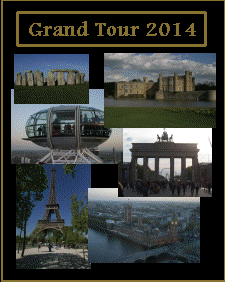 ---


Copyright 2014. John Eisinger. All Rights Reserved.